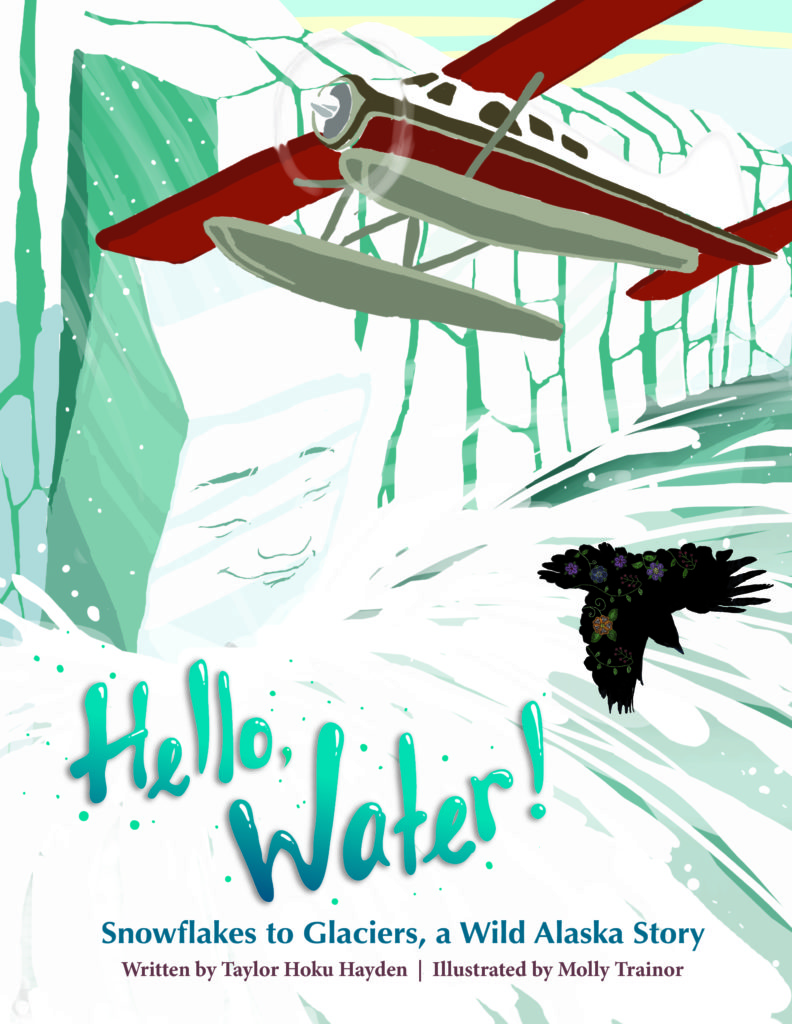 From raindrops to rivers and snowflakes to glaciers, Water is surprised to learn all the many forms it can take through the seasons. Hello, Water! is a story of discovery and transformation as Water changes along its journey through the National Heritage Area.
Each illustration features three characters – Water, Raven, and an iconic Alaska bush plane. (Can you find them?) Included is a kid-friendly map of KMTA. Many of the illustrations are in recognizable locations within the National Heritage Area. (Can you find the trail on Mt. Marathon?) Hello Water! will capture the kids' imaginations as it reflects the beauty of Alaska through the cycle of water.
A new children's picture book is the latest in the lineup of Kenai Mountains–Turnagain Arm (KMTA) National Heritage Area publications. With lively text and vivid illustrations, the book demonstrates the changing features of water as it appears across the landscape of Alaska.